Our Chrysalis Awards
for Remodeling Excellence:

2023 National Award
Basement Remodel
under $100,000

2023 Regional Award
Commercial Remodel
under $500,000

2023 Regional Award
Residential Exterior

2019 Regional Award
Residential Interior
$150,000 - $300,000



2018 National Award
Addition under $250,000

2018 Regional Award
Commercial Remodel
under $500,000

2016 Regional Award
Bath Remodel
$50,000 - $75,000


ALH Home Renovations
Remodelers of Roeland Park, KS


Industry Associations:
Professional Designation:

ALH Home Renovations
4710 Mission Road
Roeland Park, Kansas 66205
Phone: 913-384-0030
Website

2019 Regional Award
Commercial Remodel Under $500,000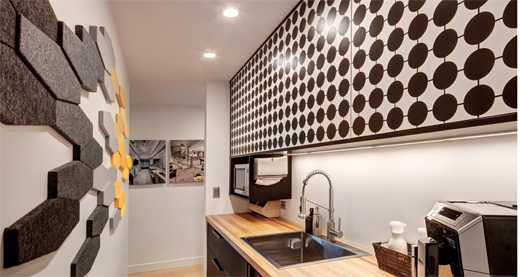 In creating a beautiful office space that was aesthetically pleasing as well as functional for the client's team and their customers, well thought out designs allowed us to come up with effective solutions.

Elements like the ceiling cloud, allowed us to make the space feel wider, while, giving an opportunity for branding with the company color. Another element the clients wanted was to make the space inviting. This was done by using previous projects as art in the halls and offices of the building.