Our Chrysalis Awards
for Remodeling Excellence:

2020 National Award
Addition over $250,000



2012 National Award
Kitchen Remodel
over $100,000

2012 Best Addition
over $250,000

2011 Whole House Remodel
over $1 Million


Archia Homes
Remodelers of Duxbury, MA


Industry Associations:
Professional Designation:

Peter Stames
3 Cranberry Hill
Duxbury, MA 2332
Phone: 781-934-6141
Website: www.archiahomes.com


2020 National Award
Addition over $250,000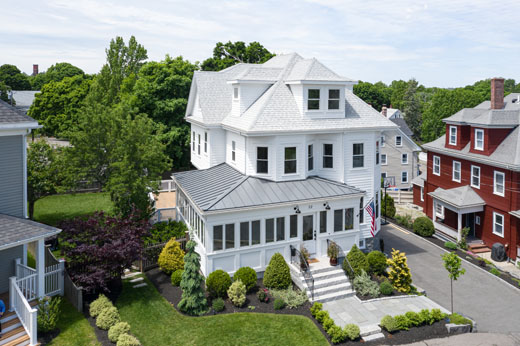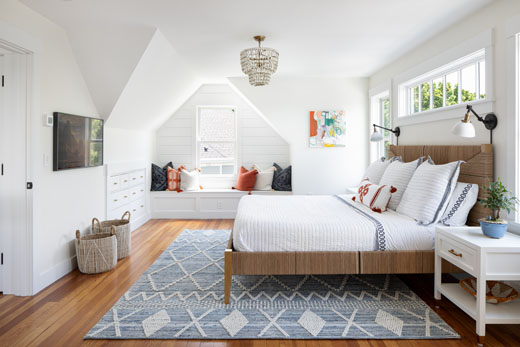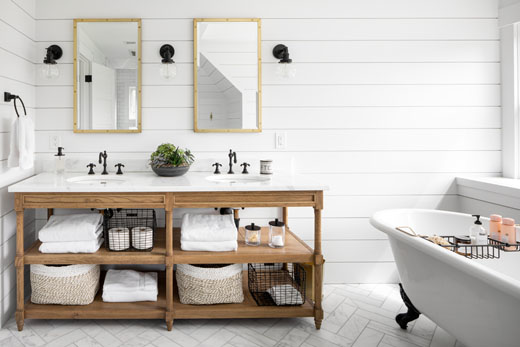 This addition and renovation was focused on the conversion of a third floor rough attic space into a master bedroom suite. The clients wanted to take a dusty space that wasn't well-utilized and change it into one of the home's greatest and most-utilized features. This required much planning on our behalf, and was aided by the clients' great interest in the project and excellent sense in design.

Features such as cathedral dormer ceilings, large picture windows, and high-placed transom windows added beautiful architectural features while erasing any suggestions that the space had ever been an attic. A built-in window seat provides a cozy space to comfortably enjoy the view. Shiplap accent walls, fun wallpaper, and brass lighting fixtures are some of the interior design features that really make this project stand out.