Our Chrysalis Awards
for Remodeling Excellence:

2021 National Award
Bath Remodel
under $50,000
2016 Award
Kitchen Remodel
under $75,000


C&R Design Remodel
Remodelers of Salem, Oregon


Industry Associations:
Professional Designation:

Beth Rhoades
C&R Design Remodel
1160 Vista Ave. SE
Salem, Oregon 97302
Phone: 503-363-1343
Website: CRdesignremodel.com

2021 National Award
Bath Remodel under $50,000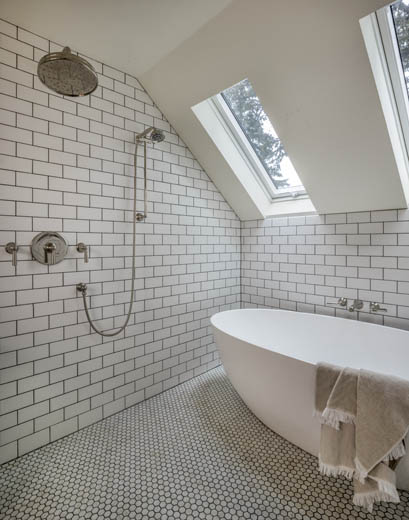 This farmhouse was typical of a bygone era when the main floor bathroom served the entire house. To improve convenience and family harmony, the homeowners needed a second story bathroom. Their wish list included a designated 'wet area' with a soaking tub where their kids could be kids when bathing without having to deal with the mess. They also wanted the space to double as a relaxation zone for grownups with a spa-like shower, soothing colors, and abundant natural light. This was accomplished by transforming a hallway and closet area into a bathroom that delights both kids and adults.