Our Chrysalis Awards
for Remodeling Excellence:

2021 National Award
Kitchen Remodel
$75,000 - $100,000

2021 Regional Award
Exterior Remodel



2020 National Award
Whole House Remodel
Over $700,000

2020 Regional Award
Detached Outbuilding



2018 National Award
Residential Exterior



2015 National Award
Best Residential Exterior
over $100,000
Team Award


Daniel Contelmo Architects
Remodelers of Hudson Valley, NY


Industry Associations: AIA, CRAN, National Trust for Historic Preservation, and Green Building Council
Professional Designation: Registered Architect

Daniel Contelmo
Daniel Contelmo Architects
30 Coft Road
Poughkeepsie, New York 12603
Phone: 845-241-0802
Website: www.dtcarchitects.com

2021 National Award
Kitchen Remodel $75,000 - $100,000


Team Member: Tiffany Eastman Interiors, LLC - Fairfield, CT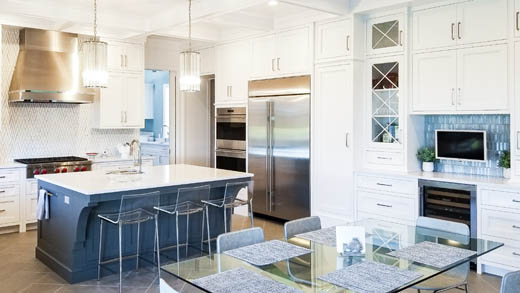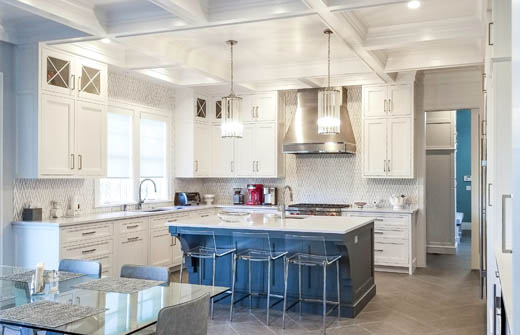 The aesthetic of this kitchen was outdated, and we were tasked with modernizing the space. Coffered ceilings were added to help scale down the existing tall ceilings. The color palate was lightened to keep the kitchen bright and airy. We made the upper cabinets larger and simplified the detailing of the moldings to provide a cleaner aesthetic. The chevron pattern of the tiling is simple but adds texture and definition to the space. The layout of was kept close to the original footprint, minimizing the impact on the existing house. The result is a clean, functional space.