Our Chrysalis Awards
for Remodeling Excellence:
2020 Regional Award
Bath Remodel
$50,000 - $75,000



Beyond Kitchens
Remodelers of Rochester, Minnesota


Industry Associations: NKBA
Professional Designation: AKBD (Associate Kitchen and Bath Designer)

Kailee Klevan
Beyond Kitchens
2002 2nd St. SW
Rochester, Minnesota 55902
Phone: 507-281-3992
Website: www.beyondkitchens.com

2020 Regional Award
Bath Remodel $50,000 - $75,000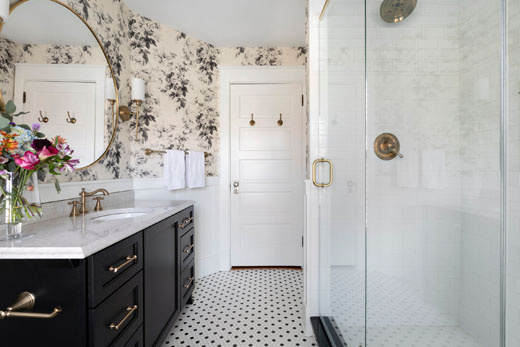 The intent of this remodel was to maintain the classic charm of the 1907 home, while increasing the bathroom's efficiency and visual appeal. The existing footprint was to remain, as well as the large window that provides an abundance of natural light. Though the color scheme is simple, the amount of detail is endless. From the increased storage solutions, to the combination of hex and subway tiles, to the wainscoting and floral wallcovering, each detail plays a significant role in achieving a classic, yet charming, bathroom design.