Our Chrysalis Awards
for Remodeling Excellence:
2015 Kitchen Remodel
$75,000 - $100,000


Bruen Design Build, Inc.
Remodelers of Morristown, NJ


Industry Associations:
Professional Designation:

Robin Bruen
Bruen Design Build, Inc.
10 Gaston Rd.
Morristown, New Jersey 07960
Phone: 973-267-5100
Website: www.bruendesignbuild.com

2015 Kitchen Remodel
$75,000 - $100,000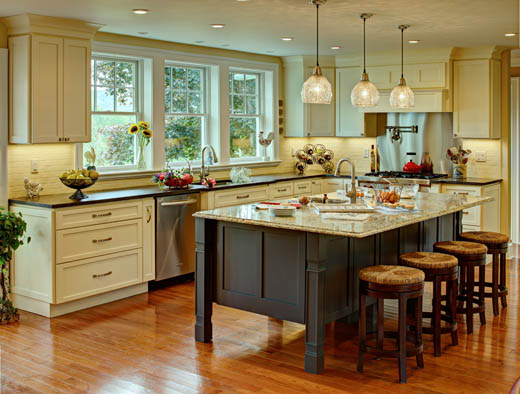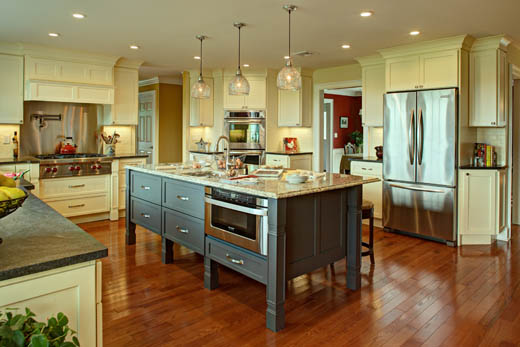 The owners wanted a sophisticated farmhouse style kitchen that would take advantage of mountain views and allow them to entertain large groups. But even more than great design for today, they wanted a kitchen that would accommodate their aging-in-place as well as their special needs teenager should she require a group home in the future. The end result is a straightforward yet elegant farmhouse kitchen done in tones of creamy yellow and peppercorn gray with clean lines, simple cabinet and drawer faces, contrasting granite countertops with simple edge treatments, an open floor plan, and well-placed appliances.