Our Chrysalis Awards
for Remodeling Excellence:

2020 National Award
Residential Specialty
over $50,000




Modern Design Cabinetry
Remodelers of Cologne, Minnesota


Industry Associations:
Professional Designation:

Jo Eiden
Modern Design Cabinetry
209 Paul Ave. S.
Cologne, Minnesota 55322
Phone: 952-466-4766
Website: www.moderndesigncabinetry.com

2020 National Award - Team Award
Residential Specialty over $50,000
Team Member - Hansen Hometech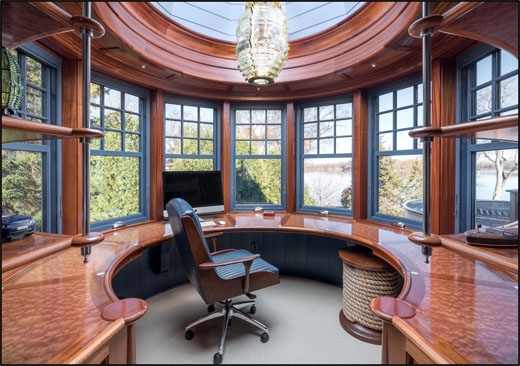 The homeowner loves the nautical feel of the lighthouse office we designed and built for him, as he overlooks Smithtown Bay on Lake Minnetonka. The Sapele Mahogany woodworking combined with the sky blue ceiling makes him feel like he is sailing a boat on the open seas. The project was extremely difficult since the desk top, wall panels, shelves, soffit, ceiling - pretty much everything in the entire room is curved. The client was extremely happy with the final product, which made it all worthwhile!