Our Chrysalis Awards
for Remodeling Excellence:
2022 Regional Award
Whole House Remodel
$400,000 - $700,000

2019 Regional Award
Kitchen Remodel
$75,000 - $150,000

2016 Award
Detached Outbuilding

2007 Residential Interior

2007 Whole House Remodel
$200,000 - $500,000


Teakwood Builders, Inc.


Remodelers of Saratoga Springs NY




Industry Associations:
Professional Designation: NAHB, NAHB Remodelors Council

James Sasko
Teakwood Builders, Inc.
75 Church Street
Saratoga Springs, NY 12866
518-587-2880
Fax 518-587-2855
www.teakwoodbuilders.com
2022 Regional Award
Whole House Remodel $400,000 - $700,000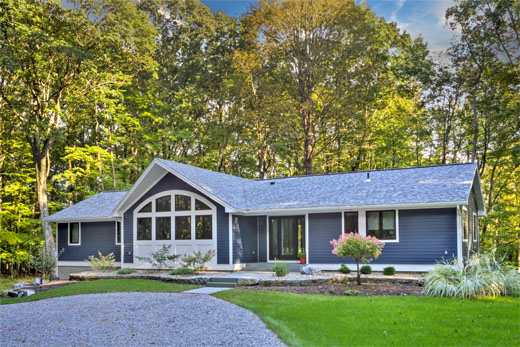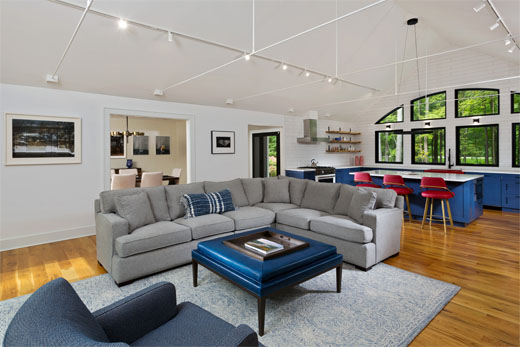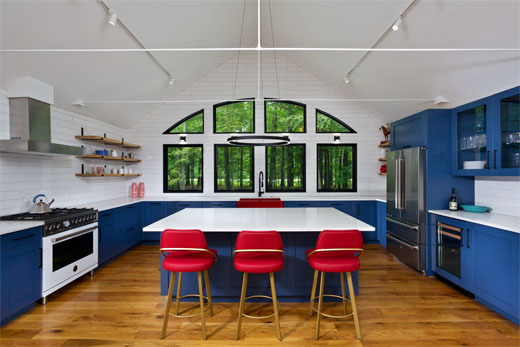 In purchasing and protecting wooded property next to their main house, the homeowners retained and modernized a tired single-story residence situated onsite. What seemed like a past-prime house slated for demolition was instead transformed into a sleek, stylish space with an open living plan connected to the outdoors, contemporary custom cabinetry, on-trend fixtures and finishes, and a facelift for curb appeal. A thoughtful combination of interior modifications and artful design details--along with a fresh exterior to echo the interior's clean and colorful updates--breathed new life into this reclaimed ranch, a unique guest retreat with all the modern comforts.