Our Chrysalis Awards
for Remodeling Excellence:
2018 Regional Best
Bath Remodel under $50,000
Team Award



2017 National Award
Kitchen Remodel
over $150,000
Team Award

2016 Award
Bath Remodel $50,000 - $75,000

2013 Whole House Remodel
$500,000 - $1 Million
Co-winner


Twelve Stones Designs
Designers of Austin, Texas


Industry Associations:
Professional Designation: CKBD - Certified Kitchen and Bath Designer

Christy Bowen
Twelve Stones Designs
5114 Balcones Woods Dr.
Austin, Texas 78759
Phone: 512-705-2121
Website: www.twelvestonesdesigns.com

2018 Regional Best Bath Remodel
under $50,000 - Team Award


Team Member: Adams Company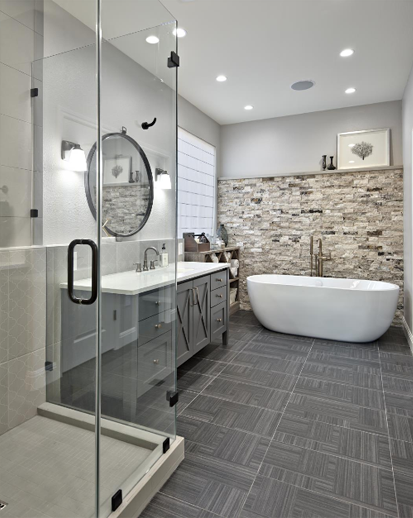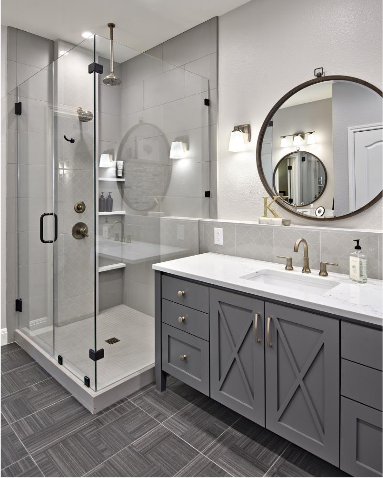 The original bathroom lacked any focal points or redeeming qualities. The bulky scale and dark colors, typical of the Tuscan style, didn't suit the clients "Restoration Hardware" inspired home. The new master suite boasts a refined aesthetic with a crisp, contrasting color palette, Touches of rustic and organic elements sit juxtaposition to the modern freestanding vanities and sleek tile work. An elegant arabesque-tile pony wall runs behind the "her" vanity and pierces the shower glass acting as a visual element of interest and functional ledge. Finally, a backdrop of split-face stone sets the stage for a inviting freestanding tub.