Our Chrysalis Awards
for Remodeling Excellence:
2019 Regional Award
Bath Remodel
$50,000 - $75,000
2019 Regional Award
Residential Historic
Renovation
2018 Regional Award
Kitchen over $150,000



Advance Design Studio
Remodelers of Gilberts, Illinois


Industry Associations:
Professional Designation:

Michelle Lecinski
Advance Design Studio
30 Railroad Street
Gilberts, Illinois 60136
847-836-2600:
Website: www.advancedesignstudio.com

2021 Regional Award
Bath Remodel $50,000 - $75,000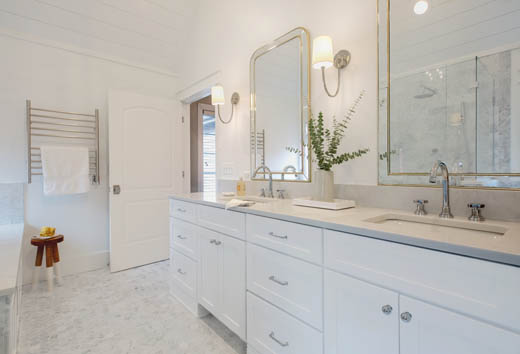 Our clients were looking to transform their existing master bath into a luxurious home spa but were unsure of how to bring this vision to life. Their existing bathroom was dark and outdated, lacking glamour and function. Advance Design's total overhaul included removing the toilet room, adding a soaking tub, and creating a truly relaxing atmosphere for the client.

The new master bath feels airy, bright, and elegant throughout. Our clients were thrilled with the design solutions and services provided. "We fight over it," the homeowners laughed in their project story video. "Every time we walk in... it's jaw-dropping!"