Our Chrysalis Awards
for Remodeling Excellence:

National Winner
2019 Bath Remodel
$50,000 - $75,000

2019 Regional Award
Basement Remodel
over $100,000

2018 Regional Award
Commercial Remodel
over $500,000

2016 Regional Award
Basement Remodel


Gruver Cooley Corp.
Remodelers of Purcellville, Virginia


Industry Associations:
Professional Designation:

Cathleen Gruver
Gruver Cooley Corp.
PO Box 1139
Purcellville, VA 20134
Phone: 703-669-5420
Website: www.gruvercooley.com

2019 Regional Award
Basement Remodel over $100,000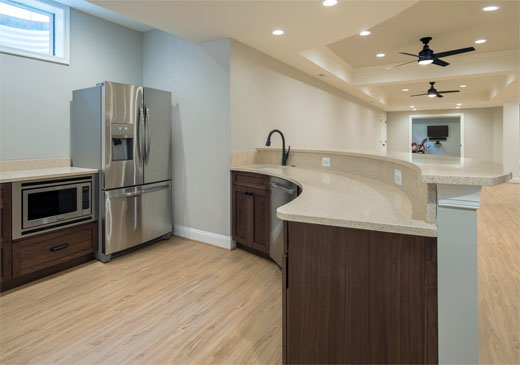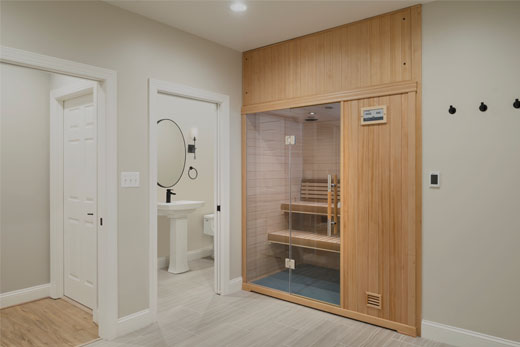 A couple envisioned a dark basement becoming a place for family movie nights and entertaining. In a short time, this unwelcoming space was transformed into a bright, visually inviting and multi-functional retreat for the home's residents and guests. Instead of lowering the ceiling to hide ductwork, the ductwork is embraced to create higher tray ceilings and delineate activity zones. A 75" TV and audiovisual system is integrated into the design around the fireplace, and a well-equipped kitchen provides a gathering and entertainment spot. Finally, an exercise room and spa bath with sauna and heated floors complete this luxurious in-home retreat.