Our Chrysalis Awards
for Remodeling Excellence:

2018 National Award
Kitchen Remodel
over $150,000

2017 Regional Award
Residential Interior
under $100,000


Levine Group Architects + Builders
Remodelers of Silver Spring, MD


Industry Associations:
Professional Designation:

Jerry Levine
Levine Group Architects + Builders
8639B 16th Street
Silver Spring, Maryland 20910
Phone: 301-585-4848
Website: www.thelevinegroup.com


2018 NATIONAL AWARD
Kitchen Remodel over $150,000
Team Member: Grossmueller's Design Consultants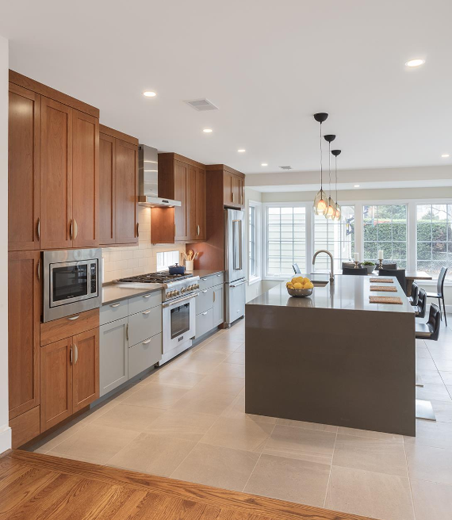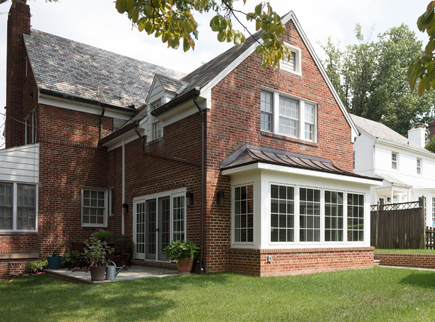 This client desired an open kitchen that protected the chef yet provided space for a busy family. The home had the room however rooms were cramped and closed off. A new steel beam at the removed block garage wall supports the floor above and stair landing, and gained the space needed. Wide graceful wood steps blend the old and new. Slab doors, cherry wood and blue colored cabinets and a waterfall countertop achieve the desired look. The new bay window with a curved metal roof takes the place of the old garage door.