Our Chrysalis Awards
for Remodeling Excellence:

2018 National Best
Bath Remodel
$50,000 - $75,000



MA Dimensions
Remodelers of Burlingame CA


Industry Associations:
Professional Designation:

Ayesha Sikandar
MA Dimensions
533 Airport Blvd, #220
Burlingame California 94010
Phone: 650-714-9696
Website: www.madimensions.com


2018 National Award
2018 Bath Remodel
$50,000 - $75,000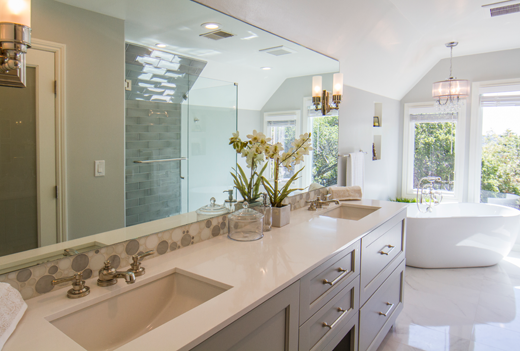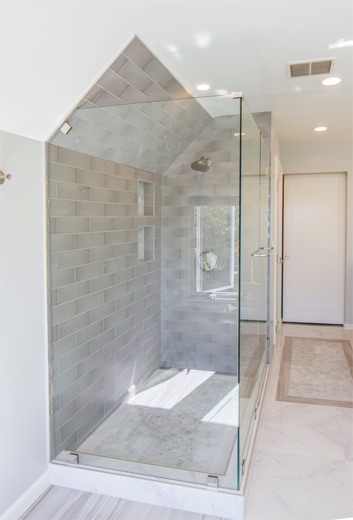 The clients dream was to have a master bath where they could both unwind after a long day at work and enjoy the beautiful view of the hills while taking a long bath. The client wanted a glam yet soothing look which was achieved by using a pastel color and materiel palette.
Tiles of different textures were use to make it look more interesting rather than a boring white bathroom. The large vanity mirror , crystal chandelier and corner glass shower walls give a very open, light and glamorous feel to the whole space.