Our Chrysalis Awards
for Remodeling Excellence:

2021 National Award
Addition under $250,000

2019 Regional Award
Kitchen Remodel
under $75,000



2018 National Award
Bath Remodel over $75,000

2017 Regional Award
Kitchen Remodel
over $150,000
Co-Winner


Rhode Island Kitchen & Bath
Remodelers of Warwick, Rhode Island


Industry Associations:
Professional Designation:

Tanya Donahue
Rhode Island Kitchen & Bath
139 Jefferson Blvd.
Warwick, Rhode Island 02888
Phone: 401-463-1550
Website: www.rikb.com


2018 National Award
Bath Remodel over $75,000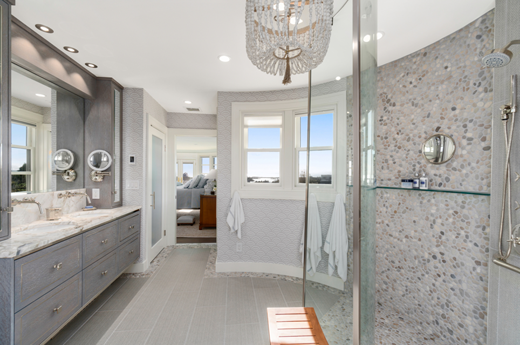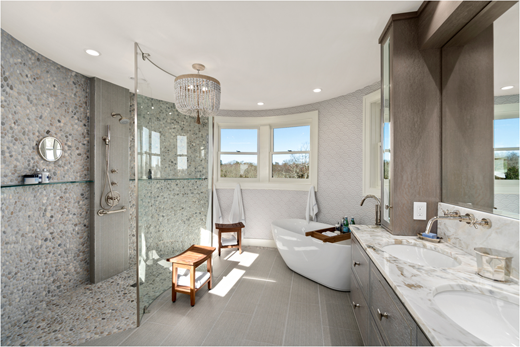 This unique 12' diameter turret bathroom on the Newport coastline had been separated into several spaces for shower, water closet, and elevated deck-mounted tub. We opened up the space to showcase the ocean views while modernizing the layout with a sleek freestanding tub, pebble tiled shower with curved glass splash panel, custom vanity with polished nickel metal accents and a relocated water closet. The combination of the round room and the homeowner's motivation to create a one-of-a-kind space provided a distinctive, functional oasis within their home. This room reflects the homeowners eclectic style while showcasing the beauty of the view.