Our Chrysalis Awards
for Remodeling Excellence:

2021 National Award
Basement Remodel
over $100,000



2021 National Award
Bath Remodel
over $75,000

2021 Regional Award
Specialty Product
under $50,000



2020 National Winner
Kitchen Remodel
over $150,000



2020 National Winner
Basement Remodel
under $100,000

National Winner
2019 Kitchen Remodel
under $75,000
2019 Regional Award
Addition under $250,000

2018 Regional Best
Kitchen Remodel
$75,000 - $150,000



National Winner
2011 Whole House Remodel
under $250,000


Innovative Construction
Remodelers of Atlanta, Georgia


Industry Associations:
Professional Designation:

Clark Harris
3040 Amwiler Rd, Suite B
Peachtree Corners, GA 30360
Office: 404-400-2406
Website: www.innovateatlanta.com/


2021 National Award
Bath Remodel over $75,000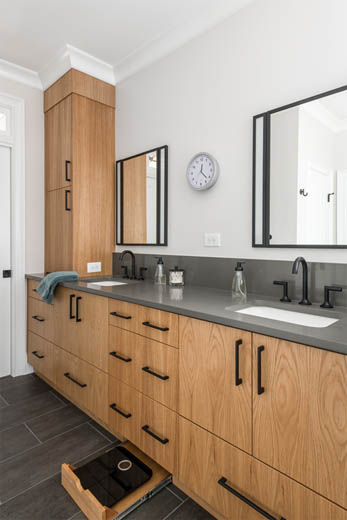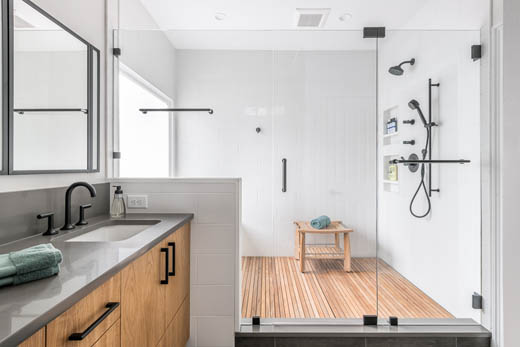 Functionally, this couple wanted a lot of storage. We included recessed medicine cabinets and scads of cabinetry on the his-and-hers vanity.

In addition to the vanity cabinets, we added a countertop cabinet to make sure they always had enough space. We incorporated drawers beneath the cabinets. Our clients find that this is a great spot for storing extra towels and is a much more efficient use of space than typical ready-made vanities provide. We also outfitted some of the cabinets with specialty pull-outs, including a trash pull-out and a handy scale pull-out at the bottom of one of the cabinets.