Our Chrysalis Awards
for Remodeling Excellence:
2021 Regional Award
Kitchen Remodel
over $150,000

2021 Regional Award
Addition over $250,000



2020 National Award
Basement Remodel
over $100,000



2019 National Winner
Outdoor Living over $75,000

2019 Regional Award
Residential Interior
over $300,000

2019 Regional Award
Outdoor Living under $75,000

2019 Regional Award
Basement Remodel
over $100,000

2017 Regional Award
Residential Specialty
Co-Winner



2016 National Award
Residential Insurance Restoration

2016 Regional Award
Bathroom Remodel
over $75,000


MA Peterson
Remodelers of Edina, Minnesota


Industry Associations:
Professional Designation:

Jackie Dummer
MA Peterson
6161 Wooddale Ave.
Edina, Minnesota 55424
Phone: 952-925-9455
Website: www.mapeterson.com

2017 Residential Specialty - Co-Winner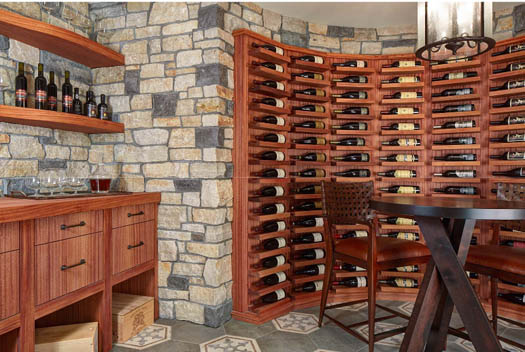 Tucked away beyond the newly designed bar area, with a short intimate walk through an arch entrance and down the hall, is the quaint European circullar wine cellar. This space takes advantage of the round architectural detail and is home to over 195 bottles of the finest wines. In this climate-controlled space, guests can enjoy the ambiance while sitting at the wine table. Custom mahogany wine racks and wave-like shelving, in addition to the custom built cabinetry, takes full advantage of the intimate lighting and "sipping experience." One cannot miss the beauty in the natural stone walls and delicately beautiful porcelain tile that tie into the mahogany wine storage.