Our Chrysalis Awards
for Remodeling Excellence:

2017 Regional Award
Addition under $250,000



2014 National Award
Residential Exterior
over $100,000



Krieger & Associates Architects, Inc.
Remodelers of Philadelphia, PA


Industry Associations: Society of American Registered Architects
Professional Designation: AIA, LEED AP

Jeff Krieger
Krieger & Associates Architects
14 W. Highland Ave.
Philadelphia, PA 19118
Phone: 215-247-2020
Website: www.kriegerarchitects.com

2017 Addition under $250,000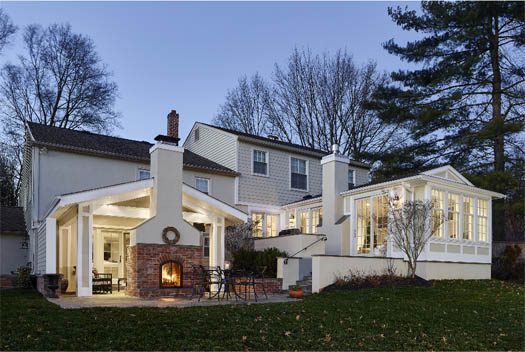 As part of a needed makeover, this 1960's split-level was given a family-friendly sunroom addition with large windows overlooking the garden. French doors lead to a new bi-level flagstone patio for barbecueing and entertaining. The addition opens onto the home's renovated kitchen and dining area.

Custom cabinetry provides storage for bar items, a mini fridge, and other necessities. A gas fireplace makes the sunroom cozy.