Our Chrysalis Awards
for Remodeling Excellence:

2022 National Award
Residential Historic Renovation under $300,000

2021 Regional Award
Residential Interior
under $150,000

2021 Regional Award
Detached Outbuilding

2019 Regional Award
Co-Winner
Detached Outbuilding

2018 Regional Award
Residential Interior
$150,000 - $300,000



National Winner
2009 Residential Exterior

2007 Kitchen Remodel
Under $40,000

2006 Best Room Addition
Over $100,000


Harth Builders
Remodelers of Spring House, PA


Industry Associations:
Professional Designation:

Greg Harth
1 Mill Race
Spring House, PA 19477
Phone: 215-654-0364
Fax: .
Website: www.Harthbuilders.com


2022 National Award
Residential Historic Renovation
under $300,000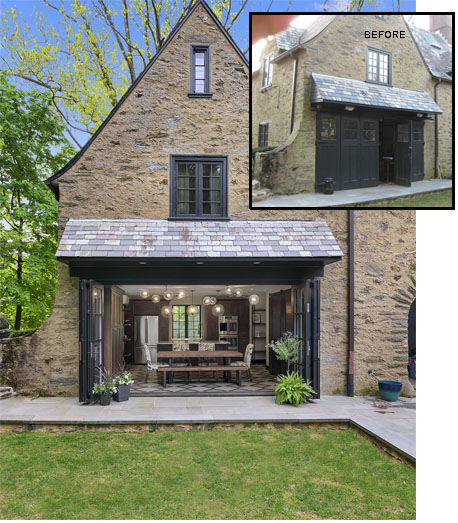 The homeowners wanted to convert their unfinished, rarely used carriage garage into a fully conditioned indoor/outdoor kitchen and entertainment area.

The transformed space beautifully complements their adjacent 1920 stone manor style home by providing an additional 415 square feet of livable space, a flexible floor plan for hosting 8 to 12 individuals in varying seating arrangements, and an expansive 18' wide tri-fold stacking door system that immediately accesses their rear courtyard.

Rustic woods, mixed metal finishes, and granite counters support the kitchen's innovative storage components and work triangle. Increased home enjoyment and guest entertaining await!