Our Chrysalis Awards
for Remodeling Excellence:
2020 Regional Award
Residential Exterior

2020 Regional Award
Outdoor Living under $75,000

2017 Regional Award
Whole House Remodel
$300,000 - $700,000
Co-Winner

2017 Regional Award
Residential Exterior


Renovation Design Group
Remodelers of Salt Lake City, Utah


Industry Associations:
Professional Designation:

Leezanna Hill
Renovation Design Group
824 S. 400 W B123
Salt Lake City, Utah 84101
Phone: 801-533-5331
Website: www.renovationdesigngroup.com

2020 Regional Award - Team Award
Outdoor Living under $75,000
Team Member - Living Home
Team Member - LEI Engineers
Team Member - The Urban Garden Company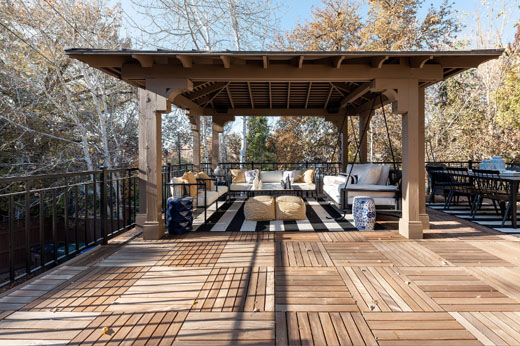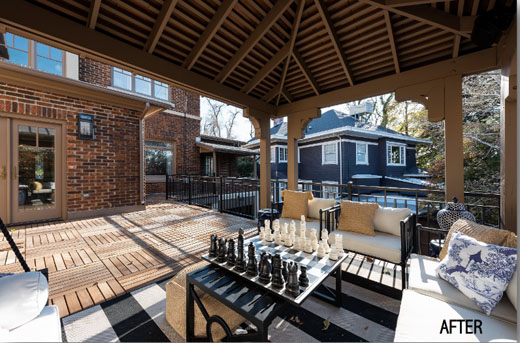 Properly flashing the new garage roof was a challenge at its intersection with the existing house. The French door onto the patio had to be removed and a new threshold installed to allow the new rubber membrane a proper termination to ensure water will not enter the newly finished space below. Sloping the new roof structure away from the house was also critical to the rebuilding process

The family indeed uses this as an outdoor room. Many summer evenings are spent lounging, barbequing, and eating on the new deck. When the weather allows, every party happens on the deck. The cover of the gazebo and the tree tops provide privacy and a cozy atmosphere for all activities.