2015 National Award (Co-Winner)
Kitchen Remodel under $50,000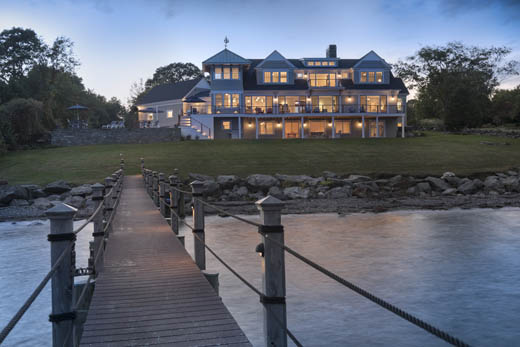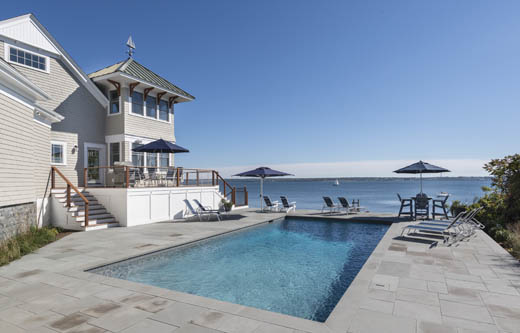 Perched on the edge of a quaint New England island and offering spectacular water views, this property has always been about location, location, location. And now, with its stunning transformation following a recent renovation, the property has a residence worthy of its bay front address. The five major needs of the project were:
o Provide better views of the bay from multiple rooms.
o Open the living space, especially the kitchen, dining and living rooms.
o Utilize more seaside architectural aesthetic on the exterior.
o Anticipate seaside living patterns and transitions between the ocean, the pool, and the house during warmer weather.
o Incorporate modern conveniences such as central air, gourmet kitchen, luxury baths and more.
The property was completely transformed to include the opening of the interior and the seaside architectural details on the exterior to welcome all who approach.