Our Chrysalis Awards
for Remodeling Excellence:
2017 Regional Award
Residential Specialty
Co-Winner

2016 Regional Award
Residential Exterior



2015 National Award
2015 Whole House Remodel
over $1 Million
Team Award

2014 Kitchen Remodel
over $100,000



2014 National Award
2014 Residential Interior
over $100,000

2014 Residential Interior
under $100,000

2013 Basement Remodel

2012 Best Addition
$100,000 - $250,000

2012 Best
Commercial Remodel

2011 Whole House Remodel
$250K-$500K

2011 Addition
$100,000-$250,000

2010 Best Addition
$100,000 - $250,000

2010 Best
Residential Exterior

2009 Addition
$100,000 - $250,000

2009 Residential Specialty

2009 Residential Historic Renovation



National Award
2008 Best
Residential Interior



National Award
2008 Kitchen Remodel
$75,000 - $100,000

2007 Kitchen Remodel
over $100,000

2005 Best Deck/Porch

2004 Best Kitchen Remodel
Over $75K


TreHus Builders, Inc.
Remodelers of Minneapolis, MN


Industry Associations:
Professional Designation:

David Amundson
3017 4th Ave. S.
Minneapolis, MN 55408
Phone: 612-729-2992
Fax: 612-729-3982
Website: www.trehus.biz


2014 Kitchen Remodel over $100,000
National Award
See all the project photos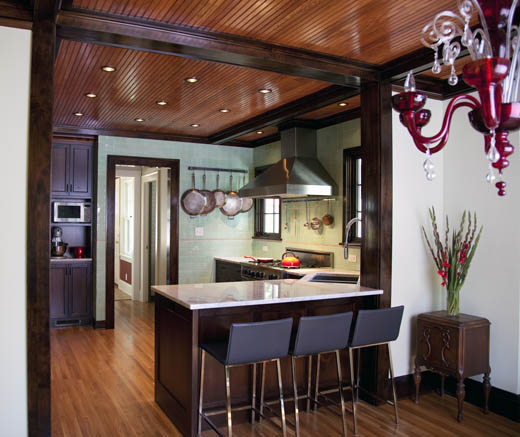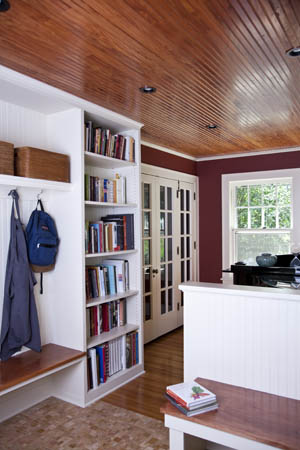 Designed for a professional chef, this kitchen is as practical as it is beautiful. Open storage is utilized to provide easy access to dishes and cookware and to expedite the preparation of the latest delicacies. The design incorporates materials and details inspired by the clients' childhood homes and their fondness for vintage diners. Beams and beadboard on the ceiling tie the kitchen and dining room together, and rich textures like carrera marble countertops and handcrafted mint green tile add a higher level of refinement and a little spice to this kitchen.